After spending years collecting tips for not-to-miss Luxembourg tourism spots from people in bars, strangers at bus stops, and the guy who lives at the end of our street – the one who glued all those seashells to his car and told you he was a reincarnated medieval knight – the Wurst went to check them out. Some of them are totally not worth your time! Here are the top five time-wasters. 
Beautiful blue container in Diekirch
In Diekirch, somewhere on Rue Clairefontaine, is an amazing blue container, one you absolutely must see because it's just so blue and wonderful, and in the summer tourists line up at 7 a.m. to touch it and sing praises. Or so someone told us. It turns out that it's just a normal construction rubbish bin. Don't waste your time.
Amazing playground on CR157 near Hellange
Just off CR157, a few hundred meters from the French border, is a playground that will blow your mind, and your kids will have a wonderful time there, and their classmates will be jealous and your son will be chosen as "supreme boss" of his group of friends. That's what they told us, anyway, but when we finally found the playground after two hours of searching, there was nothing but an old swing set. Do yourself a favor and skip this one.
Snack shop of international delights in Vianden
Viaden is known for many things, but few know that among its winding streets is a snack shop that is so international in scope that it sells pizza, burgers, and kebabs, and they are all so delicious, and if you do not go there right now, you are a fool. Or so they say. We drove all the way up to Vianden and found this place after getting bad directions five or six times. Verdict: not worth it. The food it serves is, as much as is mathematically possible, totally average. 
World's most amazing office building
Tucked in an office park in Bertrange is a building that might seem ordinary at first, but if you go there before sunrise and stare at its red bricks all day long until sunset, you will begin to see the genius of its design, and if you do this several days in a row, you will have a transcendental experience – at least according one drunk banker in a pub. Well, we took his advice, and the people working in the office building asked us to leave because we were creeping them out, but we refused because art is for the public to enjoy. However, in retrospect, there is nothing special about those bricks. Result: four days of valuable free time, thrown out the window. 
Big castle in the Bambesch
Located somewhere in Luxembourg City's Bambesch is a castle that is so cool and huge, you can go inside and pretend you are a king, and if you are lucky and your mother has brought a snack, you can sit inside on a throne made of leaves and eat your snack and it is great fun. Well, that's what our friend's sister's four-year-old claimed, anyway. So we went to the castle. We brought a granola bar. We sat on a bed of leaves in the castle and ate our snack. A complete waste of time! The "castle" is just a bundle of sticks. And because we sat on wet leaves, our butt got wet, and now we've got a cold. Thanks for the tip, kid. 
***
Originally published by RTL Today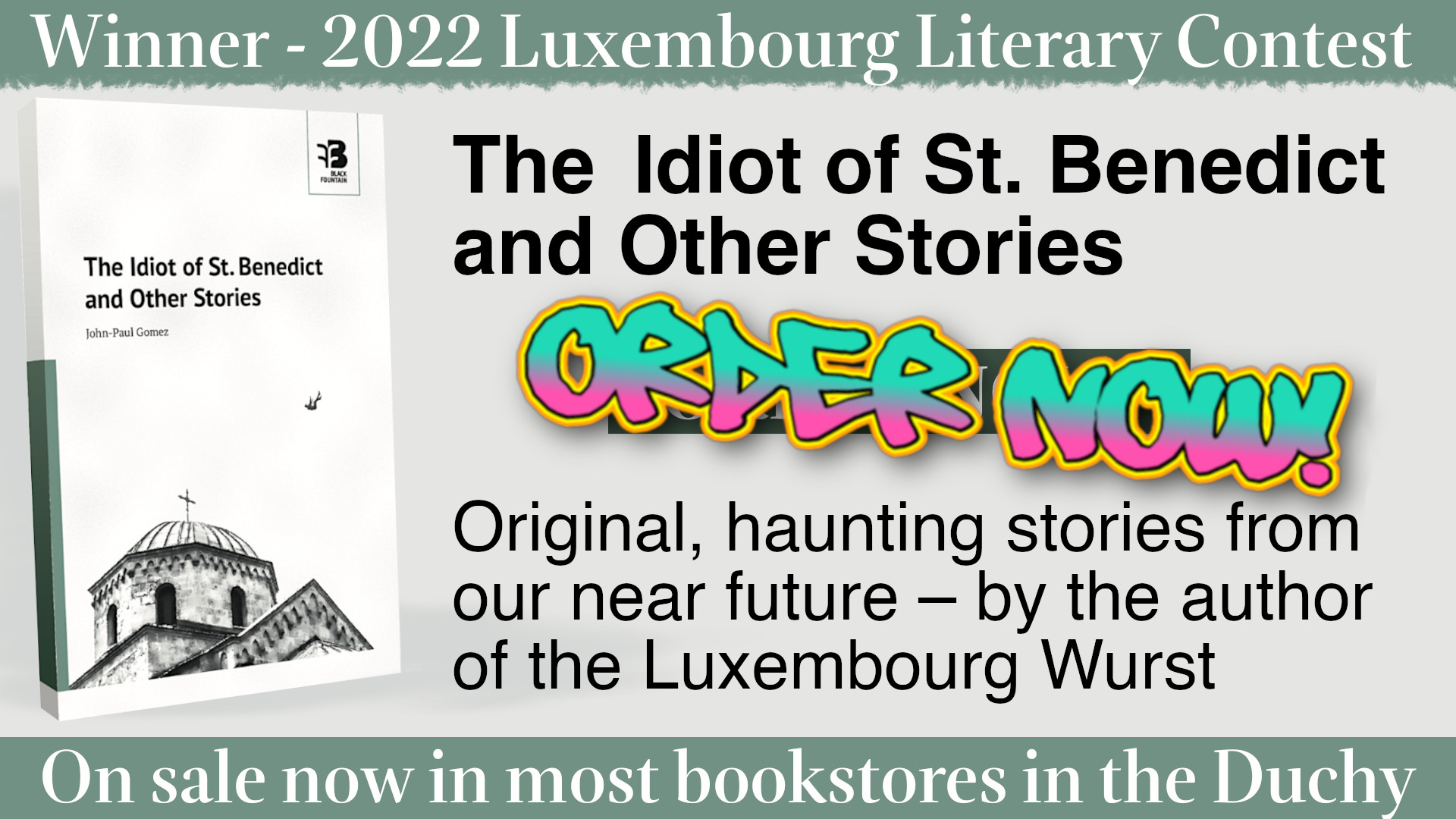 Check out our archives of 800+ articles, enough to make your eyes bleed!