LUXEMBOURG-VILLE — Saying that it's important to recognize the life of a noteworthy saint while honoring Ireland and its people, residents of Luxembourg are preparing to celebrate St. Patrick's Day by heading out into the city dressed in traditional giant green foam hands and jumbo glasses emblazoned with the Bofferding logo.
Marc Heinen, an Ireland-lover who with his girlfriend Lydia goes on an annual crawl of all the Irish pubs in Luxembourg-ville, says that wearing his bona fide Bofferding St. Patrick's Day gear makes the holiday even more special.
"When I put on my St. Patrick's Day apparel, go to a bar, and order a Luxembourgish lager that's been dyed green, I almost feel like I'm in a Dublin pub with a bunch of Irish lads, all wearing their traditional fake bright-orange leprechaun beards, and making noise with plastic Bofferding-branded noisemakers, just as I am."
One Irish resident of Luxembourg, who moved from a rural village in County Mayo six years ago, says that he is always touched by seeing locals show such strict adherence to the way the holiday is celebrated in his home country.
"When I first came here, I was delighted to see that when St. Patrick's Day comes around, Luxembourgers put on their favorite comically large green Bofferding costume hats, just as we do in m'homeland," he said. "And it's not just the Bofferding stuff that makes me feel so appreciated here."
"Every March 17th, people here do all sorts of things to make me feel at home," he said. "Everyone suddenly develops a very convincing Irish accent, and they say the most heartwarming things to me such as 'top of the morning to you' and 'Erin go Bragh' — even if these expressions haven't been used in Ireland in 100 years."
"If I squint my eyes and have ten or 12 pints plus a few shots of whiskey, I could almost mistake this place for Ireland," he added.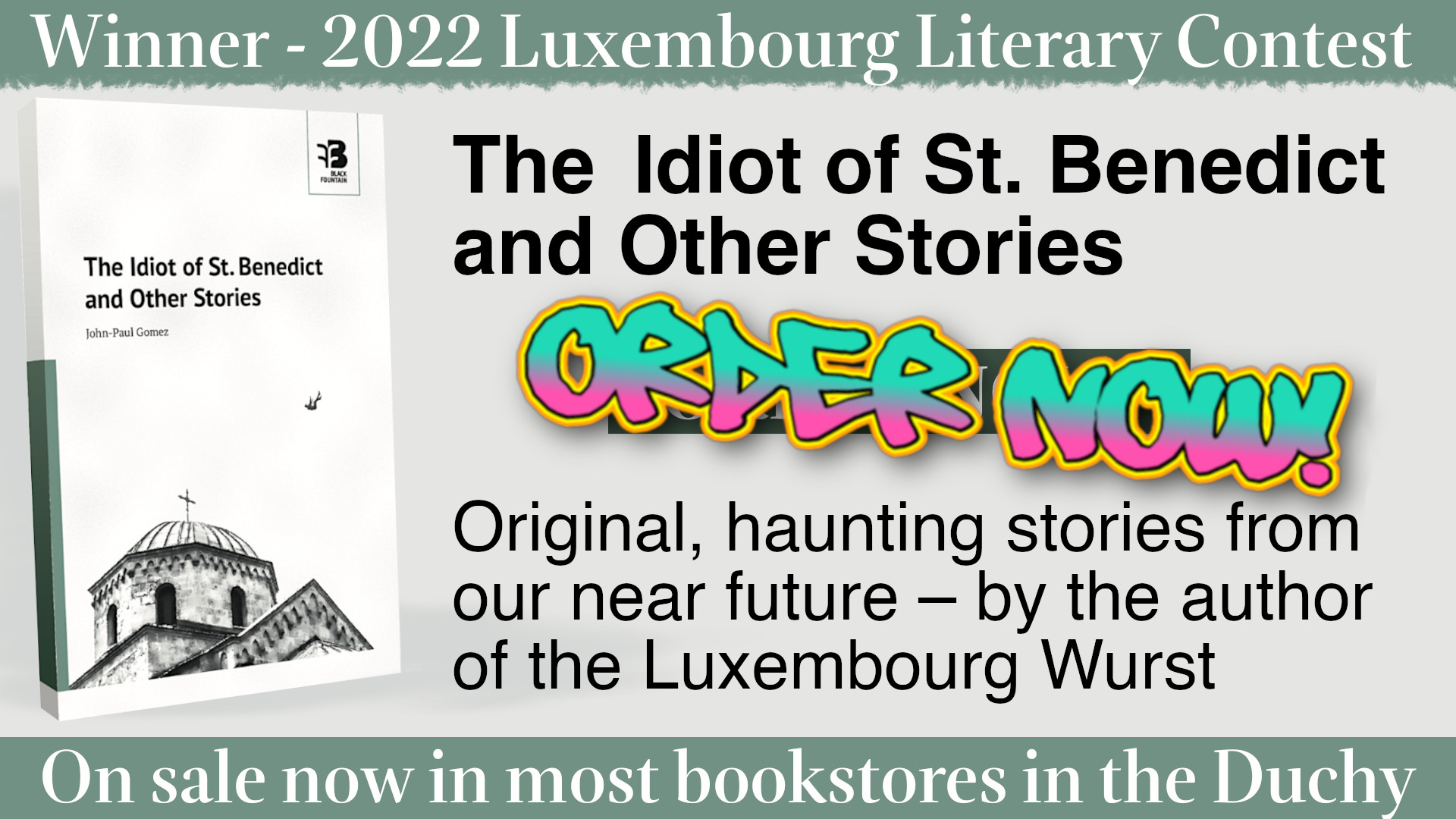 Check out our archives of 800+ articles, enough to make your eyes bleed!