Growing up on another continent, I always had a romantic image of European monarchs living in castles and hosting lavish banquets where lords and ladies drank wine, danced, and made the court jester wear a hog's head and run around on all fours, snorting and bumping into things. I also imagined that in their free time, monarchs enjoyed riding around on big white horses and abusing peasants.
You can imagine my excitement when a few years ago my husband Scott got offered a job in Luxembourg. After doing some googling, I learned a lot about the country —  its economy, customs, and many languages — but most fascinating was that it was ruled by a tall, baritone-voiced monarch. Looking at photos of Grand Duke Henri, I thought, wow, he looks like just the type of absolute ruler who doesn't think twice about riding into a country tavern and knocking down some peasants with well placed kicks to their sternums from his fine leather riding boots.
Five years on, I have to admit that Luxembourg has mostly exceeded our expectations. We have a nice three-bedroom house in Strassen. Our kids love their school. Public transport is great. And we feel very safe in our neighborhood. But there's one thing that I can't get over: the fact that I've never seen the Grand Duke ride through a field in the early morning and hurl insults at peasants, nor have I observed him sit proudly in his saddle while ordering guards to set fire to the straw hut of a peasant family who was caught hoarding potatoes. And do you think I've ever had the pleasure of watching him trot past a peasant who failed to avert his gaze, pull out his sword, and chop off the peasant's ear in one smooth motion?
No. The Grand Duke is too busy thanking waiters who bring him drinks, humbly giving speeches to commemorate some battle, shaking hands with students who perform well, and in general acting like he's just some constitutionally limited head of state with no real power to abuse peasants whenever he wishes.
What a royal disappointment.
It might seem that I'm asking for a lot, but really, I'm not. If the Grand Duke just took a few hours every week to do what he's supposed to be doing, I'd be happy. It doesn't have to be an elaborate, drawn out affair. He doesn't need to abuse peasants for hours on end in distant villages in the north. I'd be satisfied just seeing him ride into Place Guillaume II on a busy Saturday morning and overturn a few vegetable stands, or even order his guards to slap around a shop clerk or two. If that's too much trouble, he could just lean out a palace window once in a while and spit on some unsuspecting peasant walking by. Honestly, that would be enough for me.
Just as we expats have certain obligations from Luxembourg to fulfill when we move here — register with our commune, respect the laws, and hang up a photo of His and Her Royal Highness in our living room — he also must fulfill certain obligations from us. Spending a few hours a week wantonly attacking strangers is not that much to ask, is it?
The author is a stay-at-home mother who in her free time enjoys reading historical novels and participating in Zumba classes.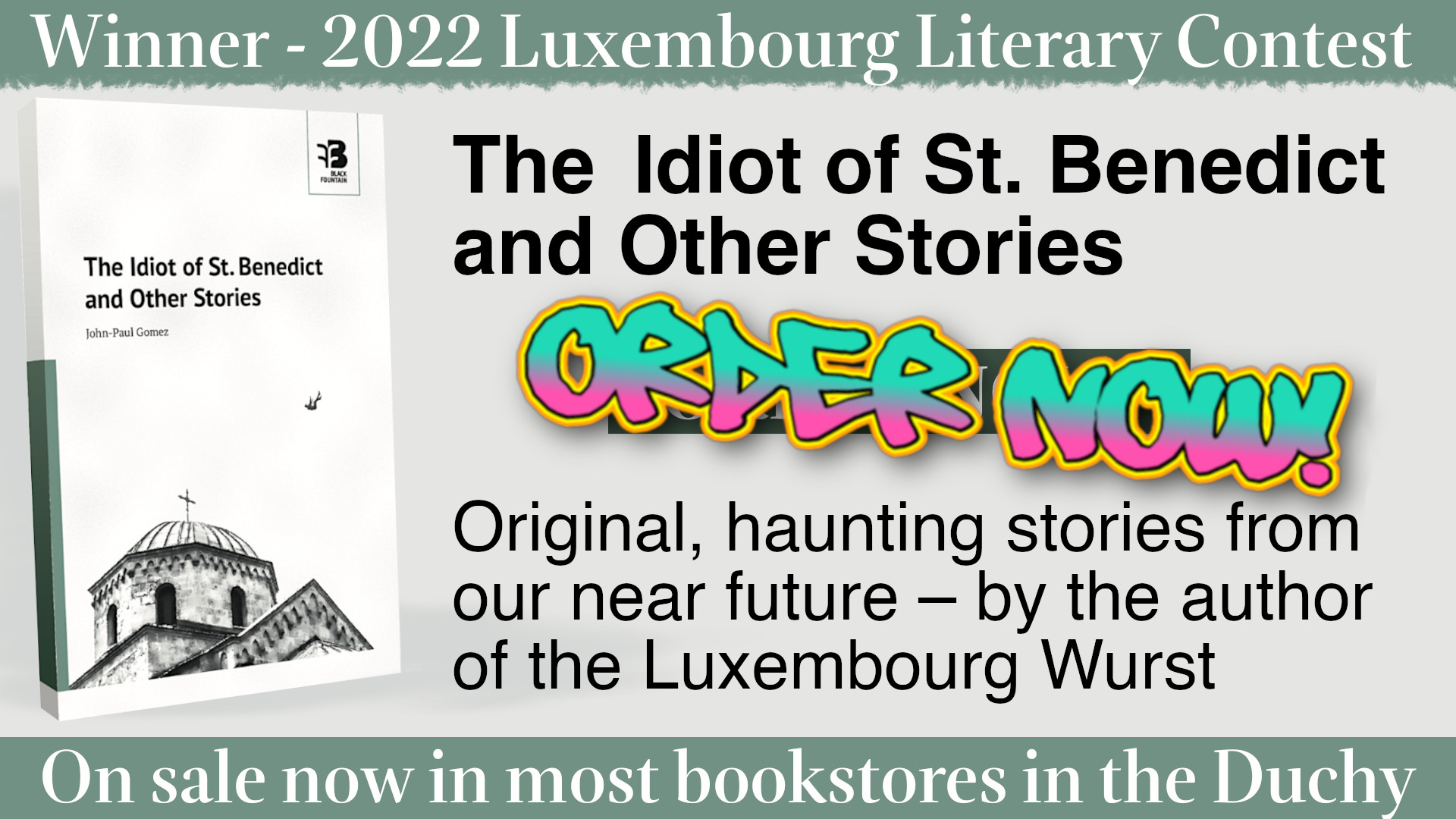 Check out our archives of 800+ articles, enough to make your eyes bleed!