BEGGEN — An interspecies creature thought to have died long ago has been found alive and well, currently residing in a Luxembourg water treatment facility.
Melusina, the half-human, half-fish creature whose life was widely chronicled during the medieval period, was spotted on Tuesday by a sanitation worker who initially mistook her for a large salamander.
After fishing the creature out with a large net, the worker says, he threw her back in when she bit his arm and blew noxious fumes in his face. Upon realizing his mistake, the worker unsuccessfully tried luring her back with catcalls and a half-empty can of warm beer.
She wasn't seen again until several hours later when officials brought in a prominent lute player from France who managed to coax her back with a Renaissance madrigal praising her beauty.
"I know what you're thinking: this is no place for a lady to live," Melusina, covered in raw sewage, explained in a now-extinct Germanic dialect. "Once upon a time I used to be the queen of the waterways, and dolphins would make the perilous journey all the way from the Greek isles to honor me."
Melusina claims to have been living in the facility since the late 1970s, after having spent several decades in a swamp near Vianden that was eventually drained to make room for a hotel. Prior to that, she spent many centuries traversing the various rivers and lakes in the area, most notably the Moselle in present-day Germany where she claims to have enjoyed some wild times with boatmen during the Napoleonic Wars. She also spent many years living in the Alzette, she says, but was forced to leave in the late 19th century when it became overly polluted with mining and industrial waste.
"I admit this place is rather stinky, but it is my home and actually I like it," she said. "Sure, the pumps can be pretty noisy, and it's no fun getting stuck in the chlorination tank, but I feel safe here."
"Also, it's great being centrally located," she said. "You see that pipe there? If the sewage is flowing the right way, I swim through it and get to the Bonnevoie water treatment plant in under 15 minutes."
While she doesn't want to divulge certain details — such as what she consumes to sustain herself, or why she won't attempt to find a mate even after being single for 600 years — she says that she has a good life here in Luxembourg.
"Most of the fish folk I've known over the years end up wandering out to the ocean where, if they don't get chopped up by the propellers of a huge ship, they get eaten by sharks or stung to death by jellyfish," she said. "The biggest danger I face here are crows pecking cockroaches off my head."
In exchange for an agreement with Ville de Luxembourg officials that grants her the right to live in the plant for as long as she wants, Melusina consented for biologists from the University of Wiltz to remove small sections from her two tails which they will study in hopes of revealing the secret to her extreme longevity.
They also hope that her DNA will give insight into why some humans are naturally good at swimming while others can't seem to remain afloat unless they have a life buoy wrapped around their midsection.
Melusina also requested that plant supervisors grant her one favor, which is to have one of the waste basins cleaned out and filled with fresh, circulating water so that she might use it as a lounge for when local amphibians, fish, and other aquatic life are invited for cocktails.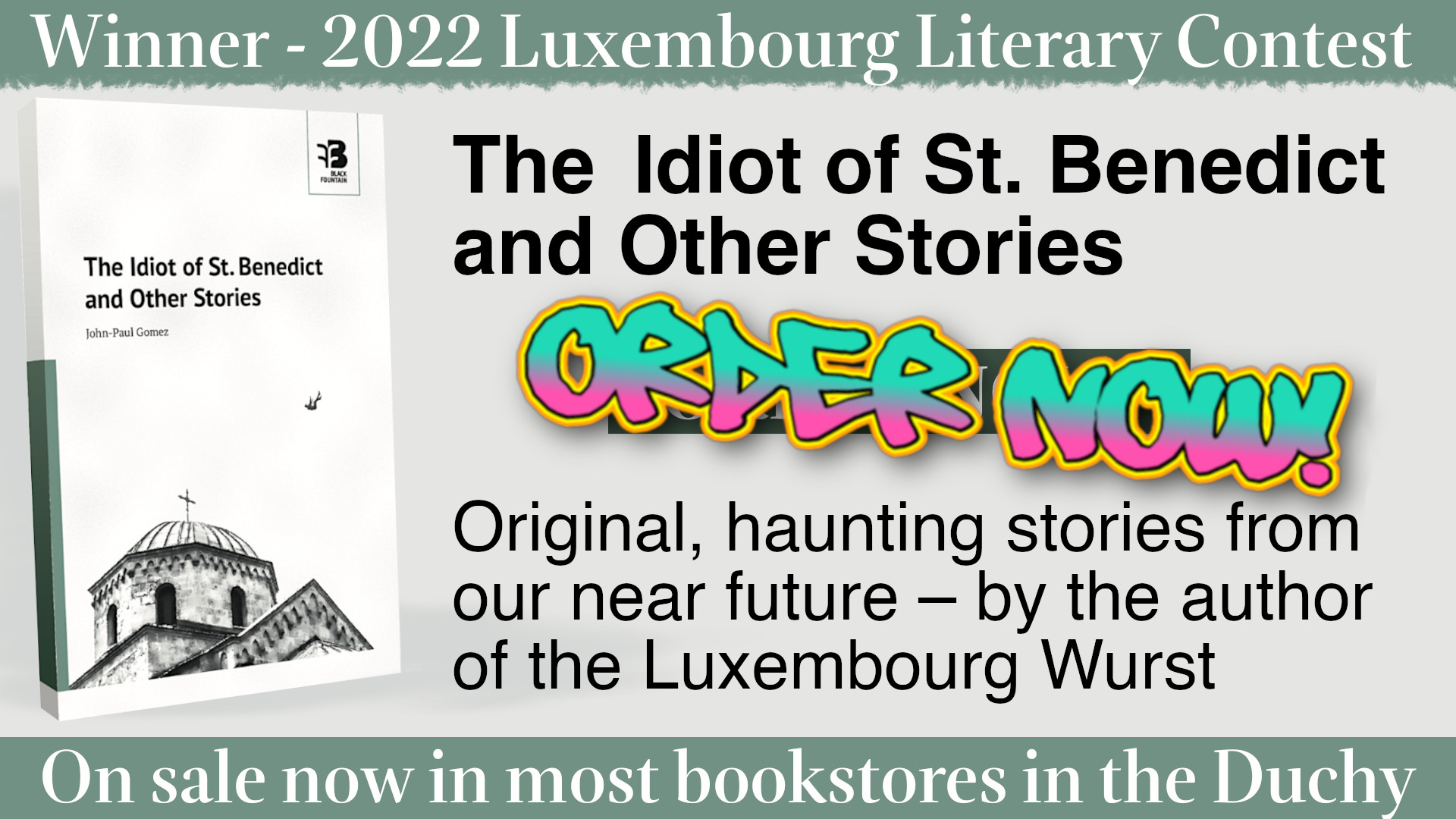 Check out our archives of 800+ articles, enough to make your eyes bleed!