An American has been named Luxembourg's top monolingual after narrowly beating a French resident who had held the title for three years.
Project engineer Robin Slater, from the U.S. state of Iowa, defeated Ludovic Binard, originally from Dijon, in a brutal final match during which they incomprehensibly spoke at each other for three hours.
Although Slater completed three years of French in high school and once went on a school trip to French-speaking Québec, early in the match she demonstrated she could not understand a single word Binard said including commonplace nouns such as baguette, vin, and the number deux.
Not one to give up easily, Binard matched Slater's incomprehension with his own and showed that he didn't grasp anything his opponent uttered, even when she pronounced universally recognizable words such as car, computer, and apple very slowly and repeated them up to ten times in an accent she believed to be French.
Slater eventually took Binard down in the sixteenth round with an ingenious trick move. Visibly fatigued, she looked at the judges and said "game over," causing Binard to cheer, believing the American had conceded the match. However, judges were quick to name Slater as the winner because Binard had shown that he understood an English expression.
"This is one of the best finals we've ever seen," said Manfred Huppert, a journalist who covers the world of competitive monolingualism. "Sometimes you worry that the glory days are over, and that everyone in Luxembourg speaks at least a little bit of another language, and then you get a match like this. Wow."
The last time fans saw this much of an upset was in 2009, when underdog António Cordeiro unseated longtime champion Cliff Wheeler after only two rounds. Cordeiro earned his swift victory by showing that although he had resided near Esch-sur-Alzette for 20 years, all that time he actually believed he was in Portugal due to the linguistic bubble he lived in.
The last Luxembourger to hold the title of top monolingual was Joseph Ries in 1863.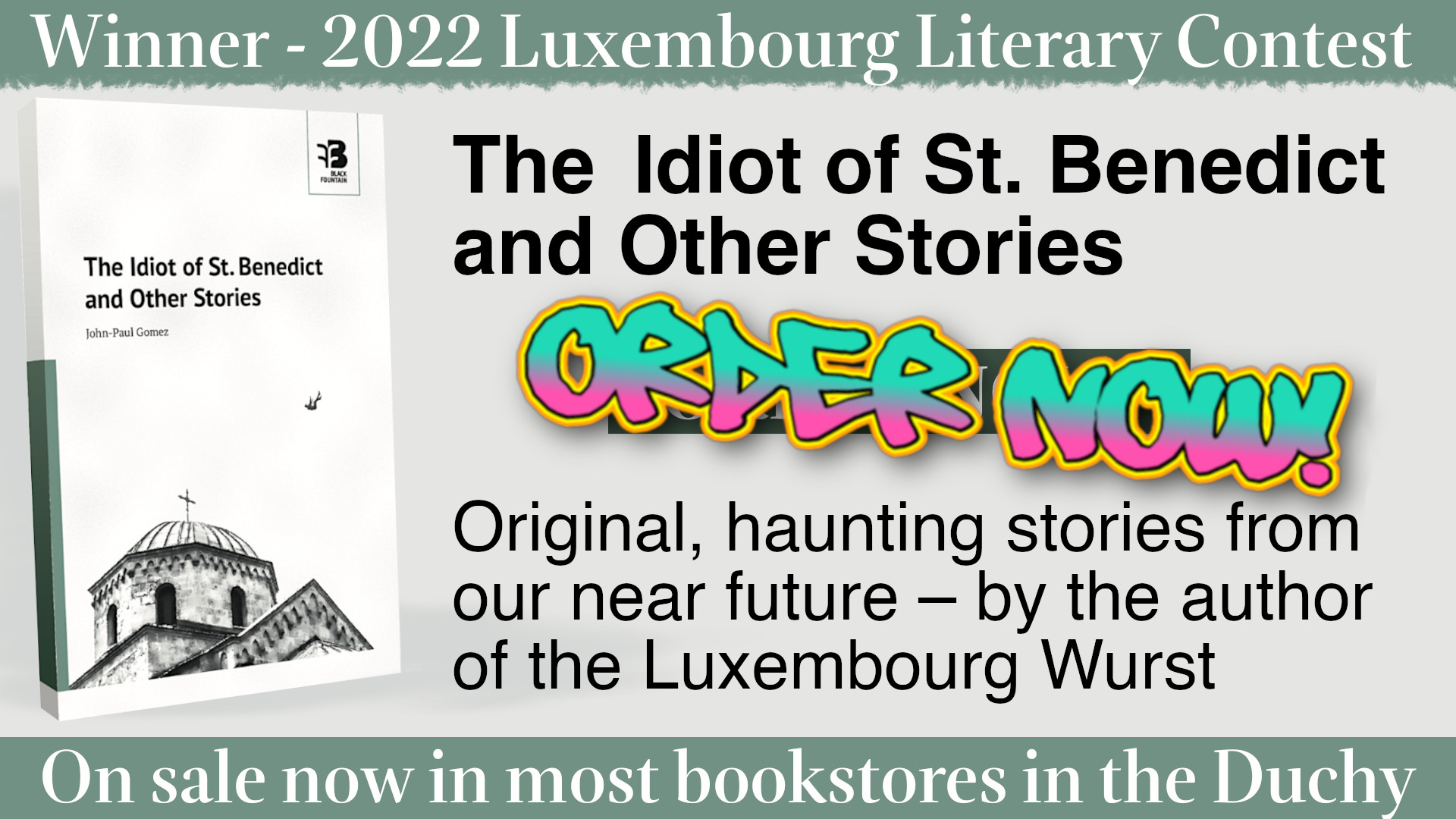 Check out our archives of 800+ articles, enough to make your eyes bleed!