An expat who went shopping while wearing "inappropriately casual" clothes that are "more suitable for an afternoon of scrubbing mold from bathroom walls" has been reprimanded. 
While playing video games on Saturday afternoon, expat Christa Drabgarb, 25, decided she needed a few things from the store. Wearing an old grey sweatsuit with a hole above the right knee, she took the bus to the Cloche d'Or. 
"Unacceptable," said Francesa Benvestito, a shopper who was the first to spot Drabgarb walking through the shopping center. "One day it's a woman wearing house clothes to the store, the next day office workers are showing up in ketchup-stained pajamas and using 'tu' with strangers."
Fellow shopper Laurent Serré, who makes sure he is coiffured and shaven even before his morning pee, echoed Benvestito's concerns. 
"Going shopping is an opportunity to put forth your best self, just like going to the theater or flying first-class," he said. "I don't care if you're just buying toilet cleaner and a pack of AAA batteries for your dancing Elvis clock, or a new winter wardrobe and a tiny Rolex for your Chihuahua, we have standards."
The shopping center's Apparel Appropriateness Unit, which is part of the security team, took Drabgarb aside and sternly encouraged her to pay for her Doritos, block of Gouda cheese, and liter of Fanta and leave before she offended more innocent shoppers.
Drabgarb admits that she should have worn trousers with belt loops instead of drawstrings, but she insists that she did no harm. The Luxembourg Expat Council, made up of some of the country's most prominent expats, agree and have taken her defense. 
"I implore you to pardon this young woman, for she meant no harm," said president Velma Camos, herself a reformed casual dresser. "Her only crime is ignorance. With a few months of treatment, she can be fixed."
Council members are currently in talks with the Office of Social Norms, which advises businesses on customer clothing policies, to find a compromise. 
Among the possibilities is to allow shoppers to wear sports clothes as long as they are paired with expensive shoes and at least one pricey accessory in order to make the ensemble "street chic."
Another option is to have dedicated early hours for expat shoppers who prefer casual dress so as to prevent other shoppers from having to see them.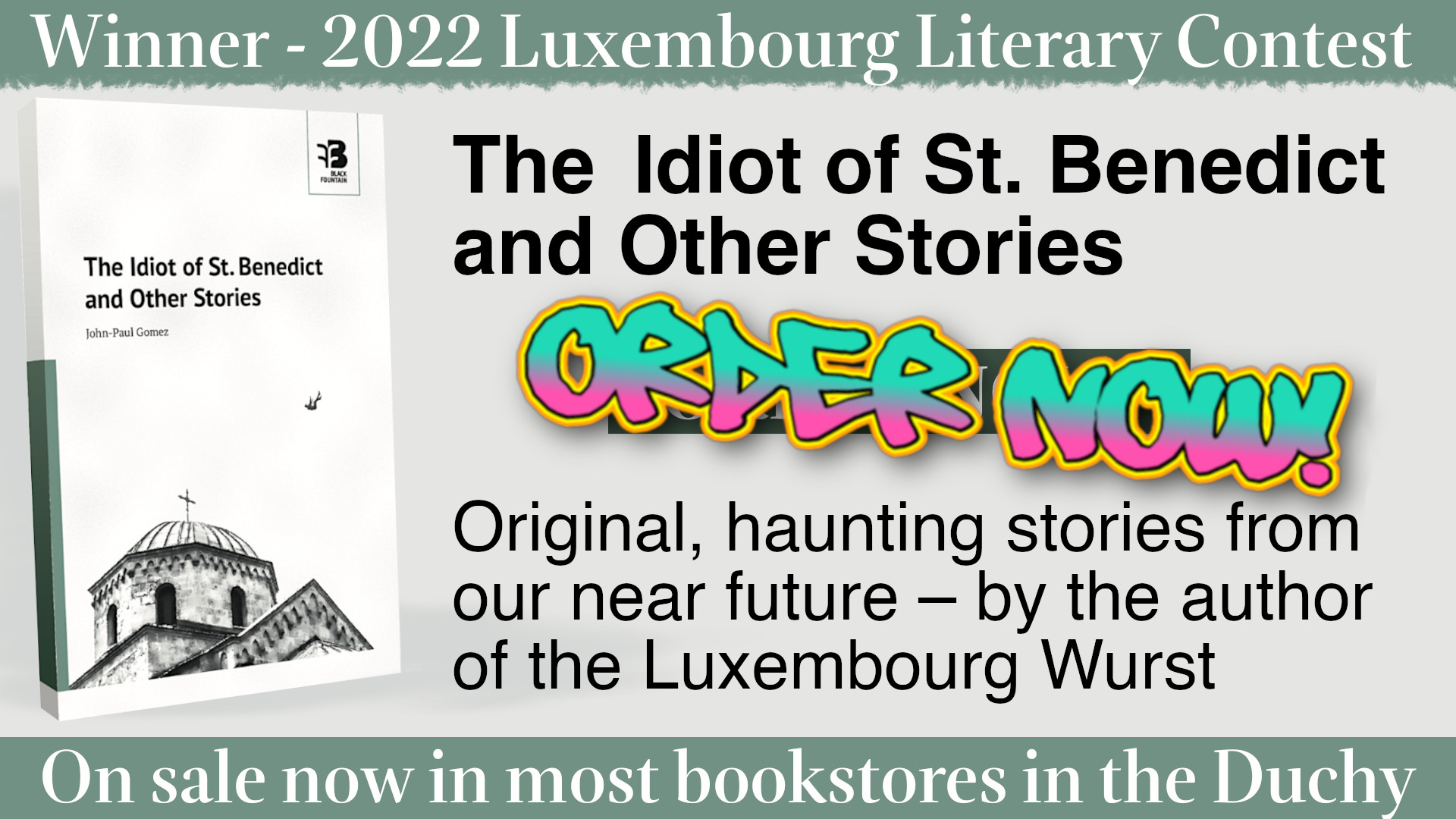 Check out our archives of 800+ articles, enough to make your eyes bleed!