LUXEMBOURG-VILLE — Saying they have exhausted all leads and are now ready to involve the public, the Grand Ducal Police are asking for help in identifying a suspect in a mugging that was committed near Pont Adolphe.
The incident occurred at around 11 o'clock in the morning of May 30, 1896. Fra Josephine Muller, 45, was pushed to the ground as she left the Spuerkees near Place de Metz, according to the official report.
Brandishing a brass-topped walking stick, the attacker forcibly took Fra Muller's handbag, which contained 45 Luxembourgish francs she had withdrawn to pay off the remainder of a debt her son owed for a milk cow.
The suspect is described as being of average height, and was said to be sporting a waxed mustache, a woolen cap, and a dark grey waistcoat. He spoke with a strong Eastern accent, Fra Muller told police, "possibly from the vicinity of Flaxweiler or even as far away as Grevenmacher."
Police spokesperson Capt. Marco Trausch is urging any witnesses to come forward to help investigators
"If you remember seeing anyone suspicious that Tuesday morning, please contact us," Trausch said. "We are also encouraging residents to ask their grandparents or great-grandparents to see if they can recall as children having heard any story about this incident."
The mugging was the second reported crime involving theft that month. Two weeks later, a bricklayer from Hollerich claimed that a Frenchman "smelling of cheap tobacco and Picon" picked his pockets at a bar, making off with the victim's rent money. However, police later determined that the bricklayer had fabricated the story after spending nearly eight hours in a Rue de Strasbourg cabaret.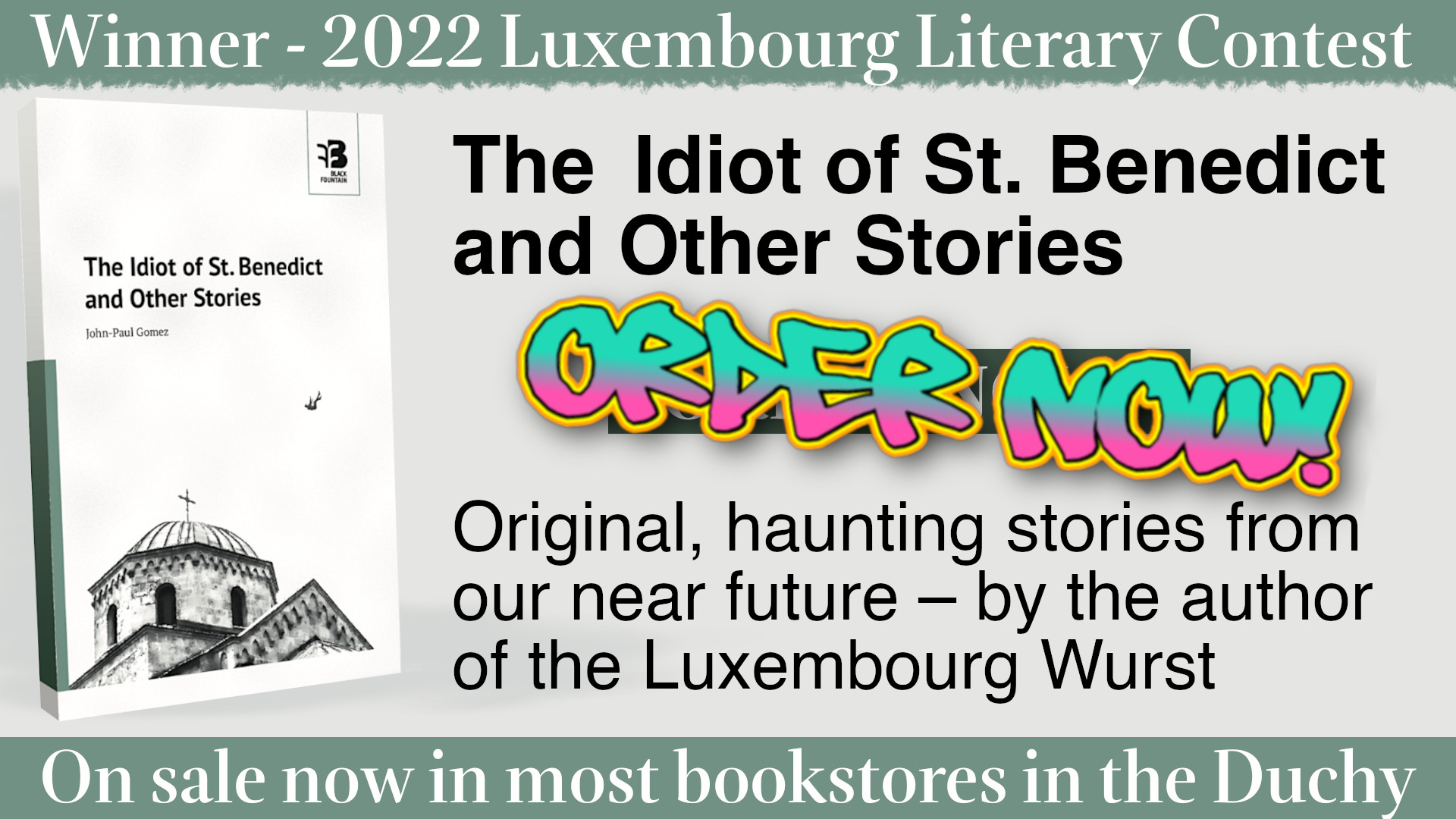 Check out our archives of 800+ articles, enough to make your eyes bleed!