LUXEMBOURG-VILLE — A rock concert descended into chaos on Saturday night as hundreds of crazed audience members began bobbing their heads in unison with the music, leading to panic among staff and dozens of reported neck injuries.
Witness Jasmine Grier, 31, was at the Siren's Call music festival when around 10 p.m. the band MGMT played their hit song "Kids." All of the sudden a group of nearby teenagers started cheering, she says, and before long they were rhythmically moving their heads up and down.
"I shouted for them to stop, because behavior like that is dangerous and highly abnormal, but they couldn't hear me above the music," she said. "Plus it's annoying. We're there to stand very still and enjoy quality rock music without giving any external indication that we're having a good time — not watch other people move their bodies."
Security guard Rafael Carvalho says that he and his colleagues are used to intervening when people get out of line — whether they're swaying or tapping their feet in response to an awesome bassline — but he was unprepared for head bobbing, which he says spread like fire.
"One minute all these young people were standing with their hands in their pockets, doing that thing where they show enthusiasm by raising their eyebrows, and the next minute they all looked like unhinged cuckoo clocks," he said. "There was nothing I could do. There was nothing any of us could do. It all happened so fast."
Emergency workers whisked away at least 20 concertgoers, some of whom continued bobbing their heads until the following morning.
Grevenmacher-based safety expert Dagobert Grumpensteck advises anyone attending a concert in Luxembourg to resist the urge to move, saying that it's better to be seated.
"If you can't find a chair or a ledge, just sit down on the ground, and hopefully others will be inspired to do the same," he said. "Gyrating your hips might sound like fun, but unless you're a trained belly dancer or you're made of rubber, don't do it. The consequences can be serious."
Grumpensteck cautions that it's not just total body movements that can injure or maim. Isolated limb motions can also have disastrous consequences.
"One time at a concert at the Philharmonie, a young man in front of us got so excited when they started playing the overture that he began flapping his arms at his sides," he said.  "Sadly, the movement created enough lift to send him flying 10 meters into the air, and he came crashing down in the orchestra pit, destroying an expensive timpani drum and severely injuring the harpist, who had to be transported by helicopter to a hospital in France."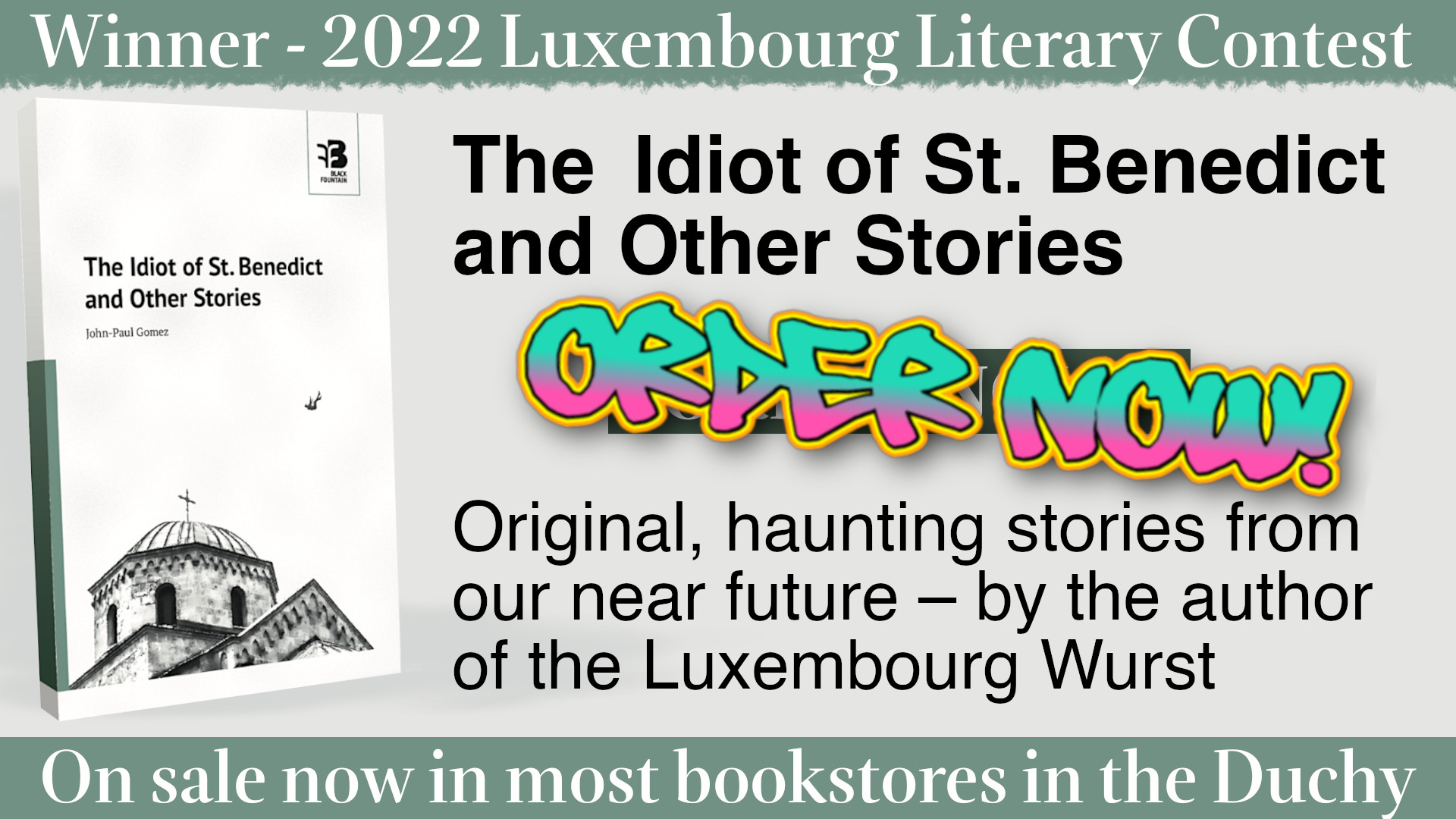 Check out our archives of 800+ articles, enough to make your eyes bleed!