A couple from Mamer who are enjoying a week-long stay at a Mediterranean resort have confirmed that, as hard as it is to believe, they have managed to get some cool, delicious Crémant de Luxembourg.
Desirée Kompstad and Christie Lambert say the feat was a total surprise. 
"We'd run into a family from Echternach, and naturally we started comparing the booze we were getting in the all-inclusive package to what we drink back home in Luxembourg," said Kompstad. "We agreed that the beer was decent enough and that the red wine was drinkable as long as you were already drunk."
"However, we both agreed that the hotel's 'locally produced' crémant tasted like cheap white wine which someone had carbonated and then dumped a few tablespoons of sugar into," she continued. "Even the so-called good stuff that isn't included in the list of free drinks and costs 35 euros a bottle was an abomination."
Kompstad says that at that moment, yet another Luxembourg resident, an elderly, almost wizardly man from Remich appeared and joined the conversation as if he had been listening the whole time. 
"This gentleman introduced himself as Jempy the Traveller and said he possessed an electricity-powered signal that, when projected into the night sky, would cure what ailed us," she said.
According to her, the gentleman powered up the device which resembled a floodlight and shined the beam into the cloudless sky, projecting an enormous image that indeed resembled a bottle of Crémant de Luxembourg. 
"Within seconds, we heard the flapping of wings and the whooshing of something flying through the air," Kompstad said. "I half-expected a sleek, muscular superhero."
"Instead, it was a skinny and obviously French-speaking delivery man, a cross-border worker I reckoned, who was standing there with six bottles of perfectly chilled Luxembourgish crémant from Wormeldange for us," she said. "He was wearing some kind of flying suit, but it looked nothing like Batman's outfit,"
"In fact, it more closely resembled a rooster, which admittedly is strange since chickens aren't known for their flying, but whatever it was, it allowed him to shoot up back into the sky and fly back in the direction of Luxembourg."
Speaking on the condition of anonymity, one Luxembourgish official neither confirmed nor denied that there is a secret Crémant de Luxembourg superhero-airdrop-delivery campaign, but he admitted that the state does need to do something with the excess revenue it brings in. 
***
Originally published by RTL Today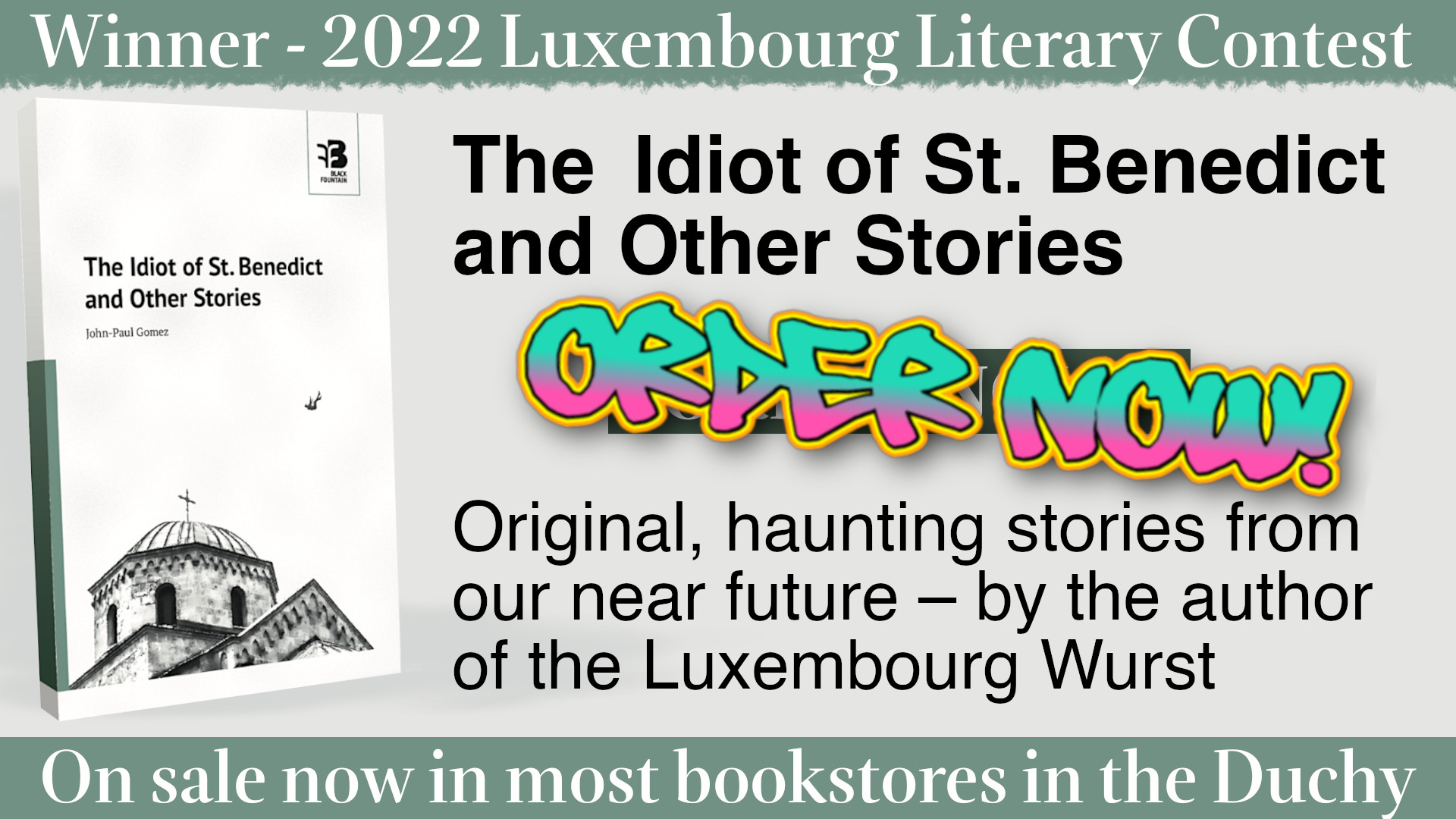 Check out our archives of 800+ articles, enough to make your eyes bleed!