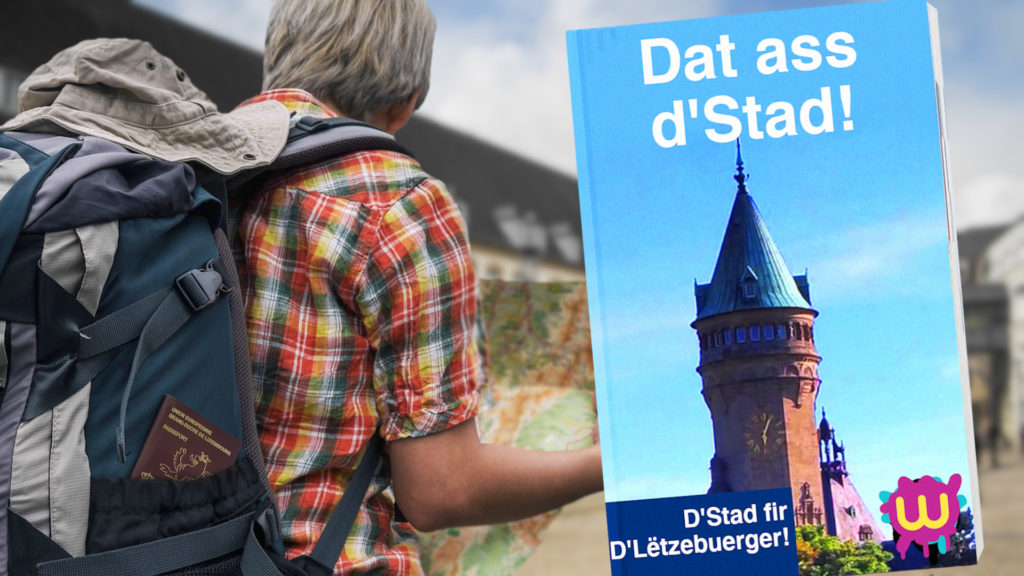 Luxembourgers who feel like foreigners in Luxembourg City now have a helpful guide that gives insight into the city, and it also offers practical advice and information to make getting by in the capital a piece of cake. 
The 474-page book, published by Editions Saint-Wurst, is called "Dat ass d'Stad" and covers topics ranging from the basics of English to how to fake sympathy when someone complains about the weather in Luxembourg yet earns a salary bigger than the GDP of most island nations. 
"Many Luxembourgers are perplexed by the culture, languages, and customs of the city, and others live elsewhere in the country but dream of travelling to their capital, but they're hesitant to visit a place that bears their name yet has little to do with them," said editor Jempy Wagner. "This book will tell them everything they need to understand this exotic destination."
Among the thousands of tips, tricks, and tidbits the book offers: 
"When an inhabitant of Luxembourg City finds out you're Luxembourgish and responds with 'oh wow, that's cool,' she's not being sarcastic. You're probably the first Luxembourger she's met in her five years here." (p. 23) 
"Luxembourg City suffers from split personality disorder. Half the people desperately want you to smile at them, and the other half desperately don't want you to smile at them. Get in the habit of half-smiling." (p. 84)
"Don't be afraid when a server greets you in a language you don't understand. It's helpful to know a few useful phrases like 'A glass of port, please' and 'I'll take a steak and my lady friend will have the chicken salad' to make your restaurant visits more pleasant." (p. 99)
"Be patient if someone mistakes Luxembourgish for German. It's rumoured that the high level of sulfates in the city's water supply has turned many of the residents into imbeciles."  (p. 116)
"Drivers in Luxembourg City drive like they're blind. This is because many of them are blind." (p.224)
"If you order beer in a pub and the barman asks you for 10 euros, you will assume he's joking and slide him two or three euros. He's not joking. Pay the money or you might find yourself in trouble with the police." (p. 288)
"The residents of Luxembourg City love Land Rovers, Porsche Cayennes, and other SUV-style vehicles. This may lead you to believe they spend the weekends off-roading in the Éislek, but nothing could be further from the truth. The most action those cars see is going over speed bumps in the City Concorde parking lot." (p.345) 
"Dat ass d'Stad" is available at most bookstores for €19.99 and in city bookstores for €39.99.
***
Originally published by RTL Today on January 23, 2020
Check out our archives of 800+ articles, enough to make your eyes bleed!