A COVID-19 virus particle hanging out on a Rollingen woman's left hand has expressed concerns that she's trying to get it drunk.
"Another round already?" the virus said after Bettina Mueller covered her hands in sanitizer for the third time in an hour on Wednesday afternoon. "Probably not a good idea, lady."
"But okay," it continued, its initial mistrust turning into feelings of warmth for the 46-year-old primary school teacher. "You only live once."
After another round, the virus suddenly remembered it had something to do, but it couldn't recall what. Anyway, the task could wait until tomorrow. 
"What's this, number seven or eight?" the virus later said when Bettina applied sanitizer for the fourteenth time in just under three hours. "I think I've had enough."
Running out of the high-quality gel she'd bought at a pharmacy in Mersch, Bettina switched to a bottle of cheap industrial-strength liquid sanitizer made from leftover wine stocks.
"Whoa, that ain't cognac," the virus said. "Funny, the more you drink, the better it tastes. I should stop."
"Or should I take off my clothes?" it continued. "Who wants to see my RNA?"
Sources indicate that the virus had wanted to enter the host through a mucous membrane, invade a cell, and replicate itself millions of times. However, upon waking up the next morning on the host's bathroom floor, without its lipid membrane and with its RNA all twisted, it cursed its poor luck and announced it would die of shame.  
***
Originally published by RTL Today on June 25, 2020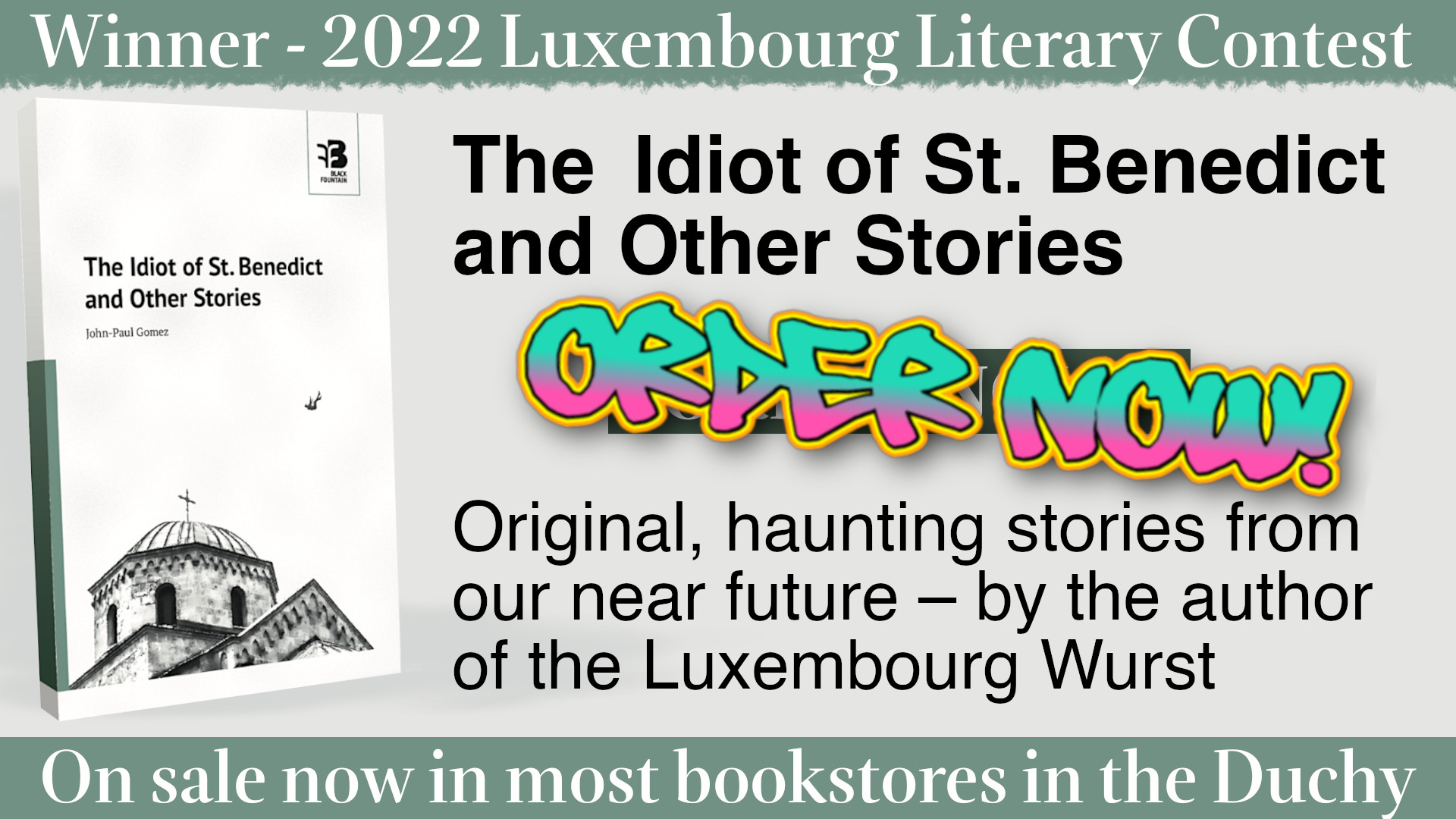 Check out our archives of 800+ articles, enough to make your eyes bleed!